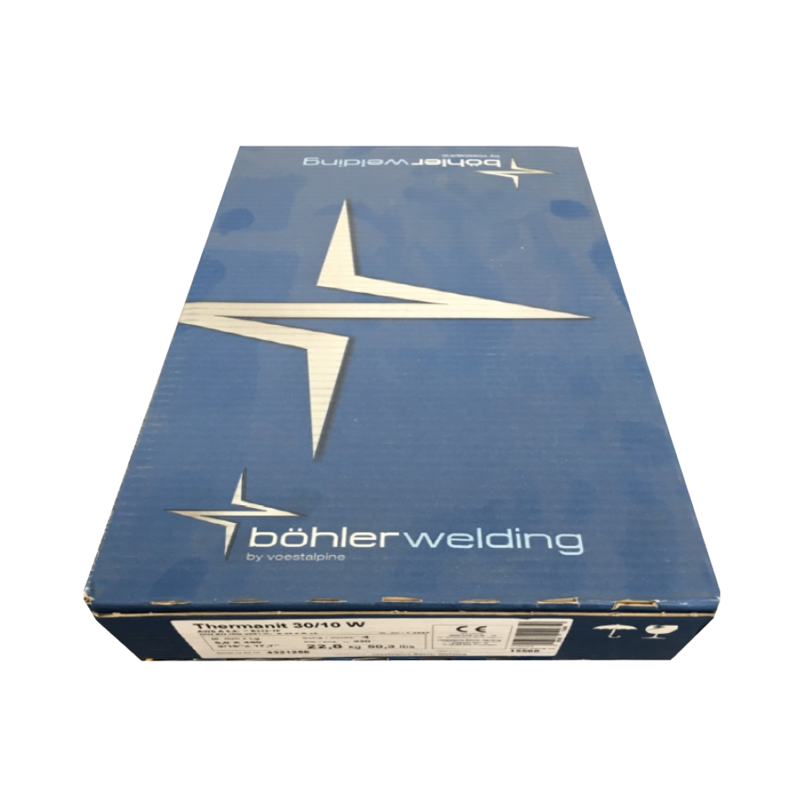 Welding Rods & Gouging Carbon Electrode
Wear steel and door shoes
Characteristics and field of use:
Stainless; wet corrosion up to 300ºC (575ºF). High resistance to hot cracking: good toughness at high yield strength.
For joining and surfacing applications with matching/similar steels/cast steel grades. For fabricating tough joints on unalloyed/low alloy structural steels of higher strength, on high manganese and CrNiMn steels, between dissimilar metals e.g. between stainless or heat resistant and unalloyed/low alloy steels/cast steel grades.
Classifications> EN 1600 and AWS A 5.4.
Thermanit 30 / 10W - 5,0 x 450
Specifications:
5,0 x 450 
4 boxes, 220 pcs.
Thermanit 30 / 10W - 4,0 x 350
Specifications:
4,0 x 350
4 boxes, 340 pcs.
Other sizes available upon request.
For further information: www.greenlinefishinggear.com
Contact us for more info
Need assistance?
Our dedicated and skilled staff is ready to guide you towards
the right solution. Our experience onboard fishing vessels enables
us to give you hands-on advise.

Please do not hesitate to contact us.