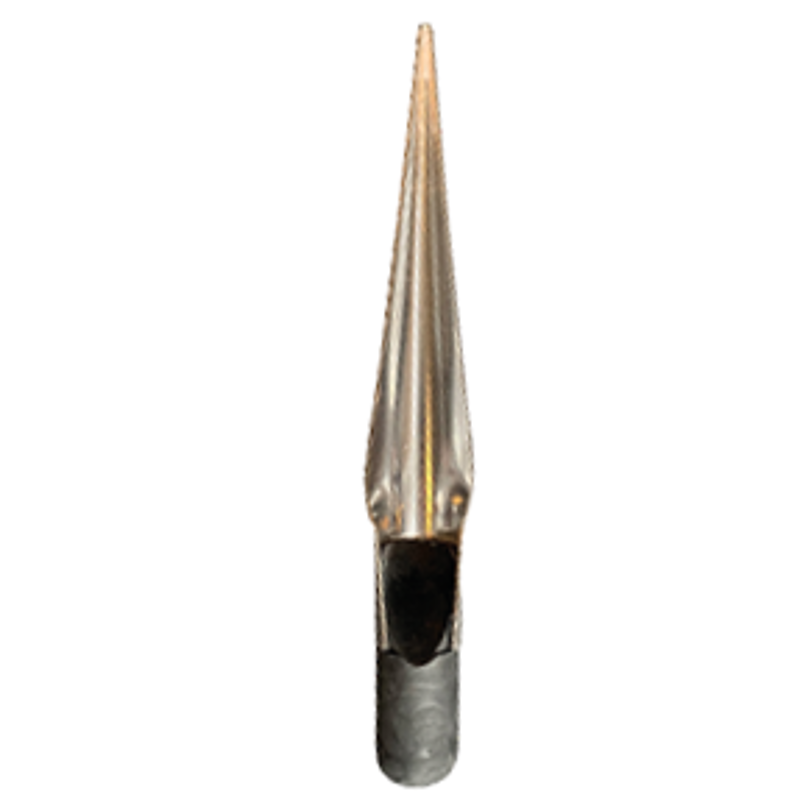 Fids
Tools
Stainless steel rope splicing spike with nylon handle
Stainless Steel AISI 316.

Stainless steel splicing spikes with nylon handles are used for easily and neatly splicing of various types of rope - mainly soft rope of synthetic or natural construction.
They can also be used to open knots in Canvas.
Processing, stamping / High polishing
Item no.

A

mm.

B

mm.

000-SSS175NH

175

23

000SSS280NH

280

33

000SSS385NH

385

35
Contact us for more info
Need assistance?
Our dedicated and skilled staff is ready to guide you towards
the right solution. Our experience onboard fishing vessels enables
us to give you hands-on advise.

Please do not hesitate to contact us.