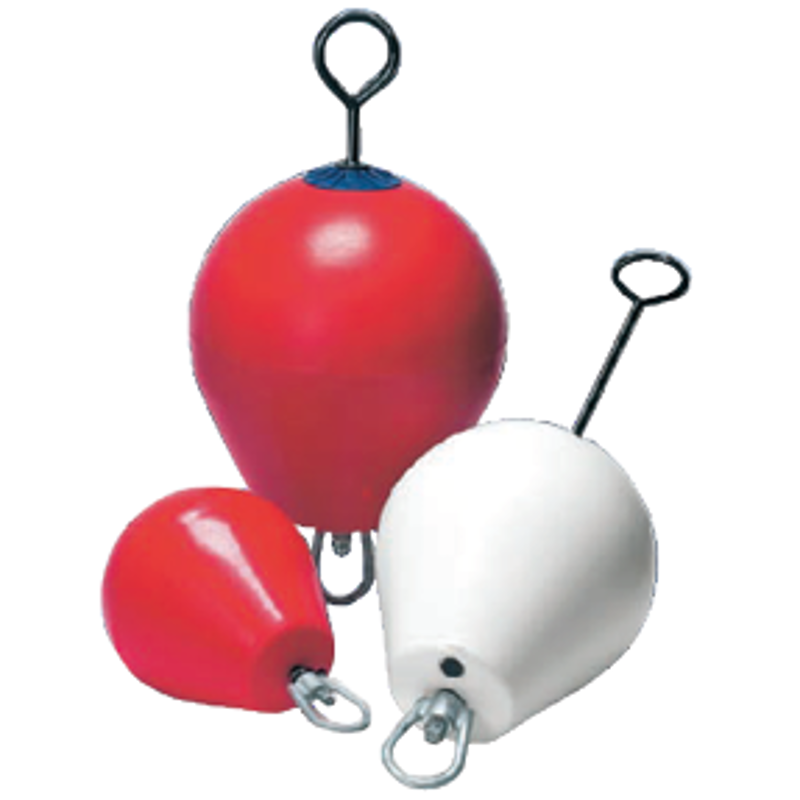 Mooring Buoys – Polyethylene and foam filled
Miscellaneous
| | | | | |
| --- | --- | --- | --- | --- |
| Item no. | PE M40 | PE M50 | PE M60 | PE M75 |
| Diameter (mm) | 320 | 405 | 480 | 605 |
| Length* (mm) | 360 | 460 | 500 | 660 |
| Buoyancy (kg) | 17,0 | 34,0 | 61,0 | 120,0 |
| Eye Diameter (mm) | 12 | 16 | 16 | 16 |
| Circumf. (mm) | 1015 | 1270 | 1525 | 1905 |
*) Length measured without rod.
Made of hard polyethylene. Non inflatable, foam filled. All rods are hot-galvanized and rilsan treated.
Secured with self-locking nut – available with short or long rod.
Contact us for more info
Need assistance?
Our dedicated and skilled staff is ready to guide you towards
the right solution. Our experience onboard fishing vessels enables
us to give you hands-on advise.

Please do not hesitate to contact us.